Why "Scrum" Isn't Making Your Company Very Agile, How Misconceptions About The Product Owner Role Harm Your Organization, And What To Do About It.
Watch the video
Download the comic book
English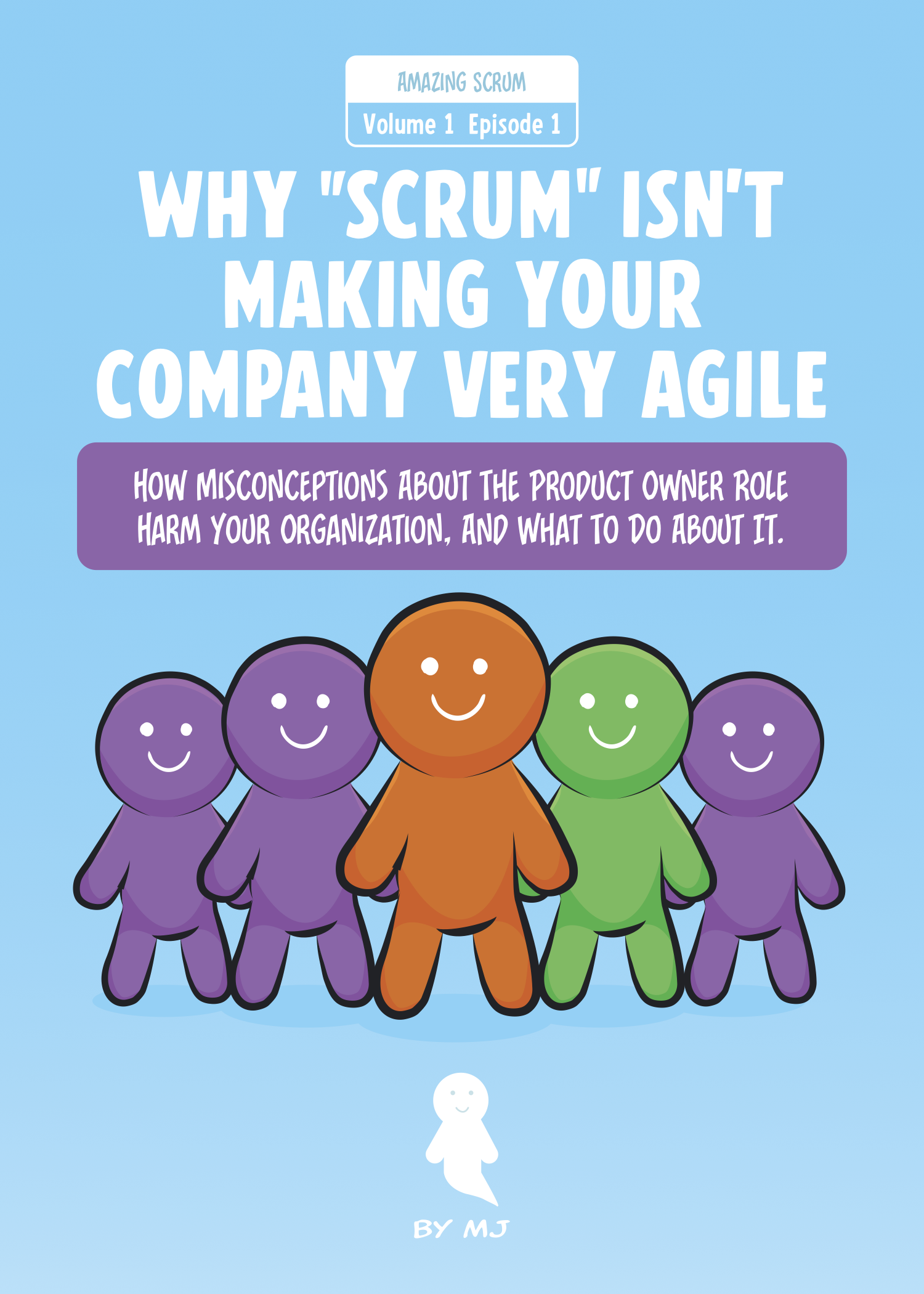 ---
日本語 (Japanese)
スクラム導入後にアジリティが減少してしまう理由:プロダクトオーナーの役割に対する誤解、その悪影響および対処法について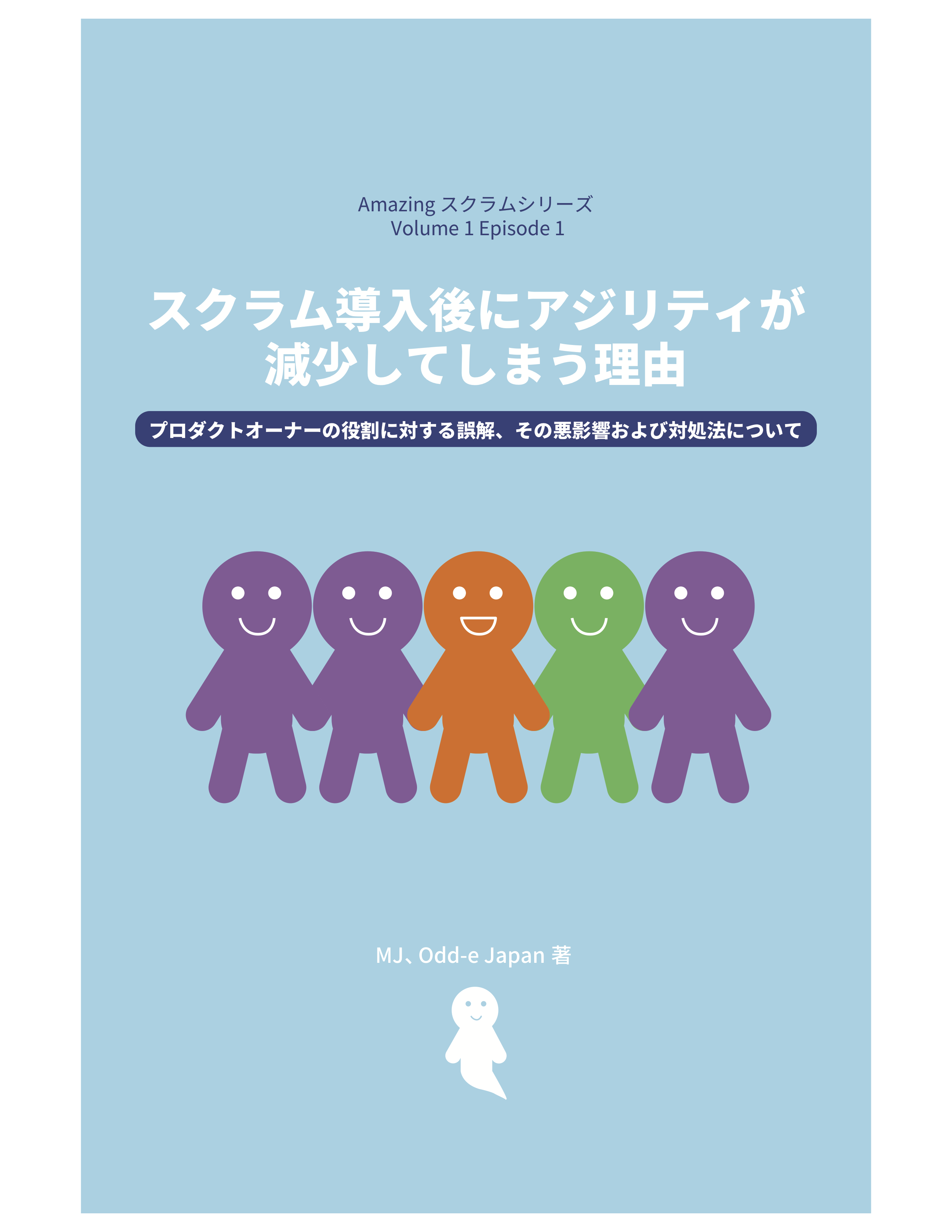 ---
Español (Spanish)
¿Por qué Scrum no está haciendo que tu empresa sea muy ágil?: Cómo el tener ideas equivocadas sobre el rol del Product Owner perjudican a su empresa y qué hacer al respecto.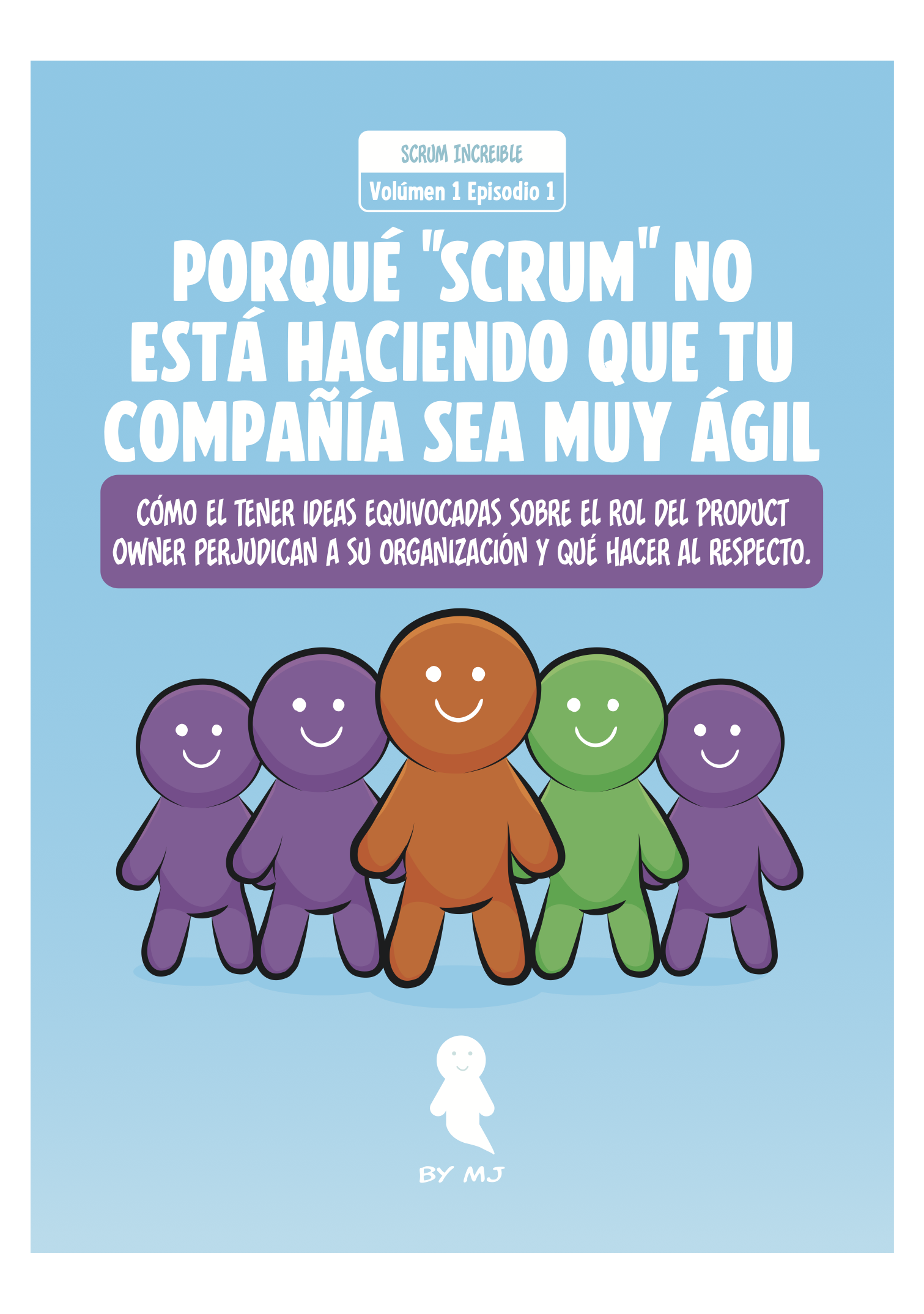 ---
Deutsche (German)
Warum Scrum allein Ihre Firma nicht sonderlich agil macht: Wie Missverständnisse über die Product Owner Rolle ihrer Organisation schaden - und wie sie sich davor bewahren können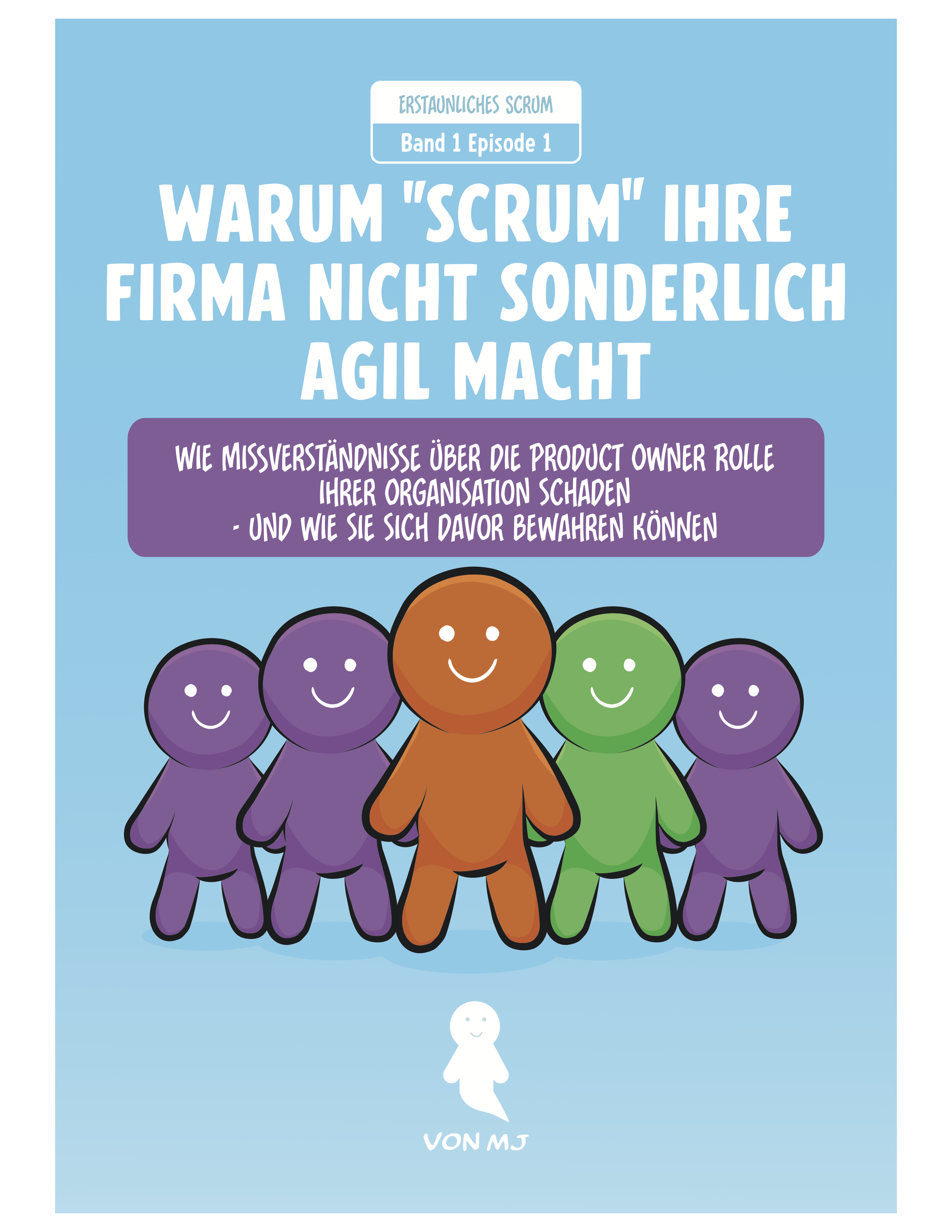 ---
Français (French)
Pourquoi "Scrum" ne rend pas votre entreprise plus Agile : de quelle manière les idées fausses sur le rôle du Product Owner nuisent à votre organisation, et que faire pour remédier à cette situation.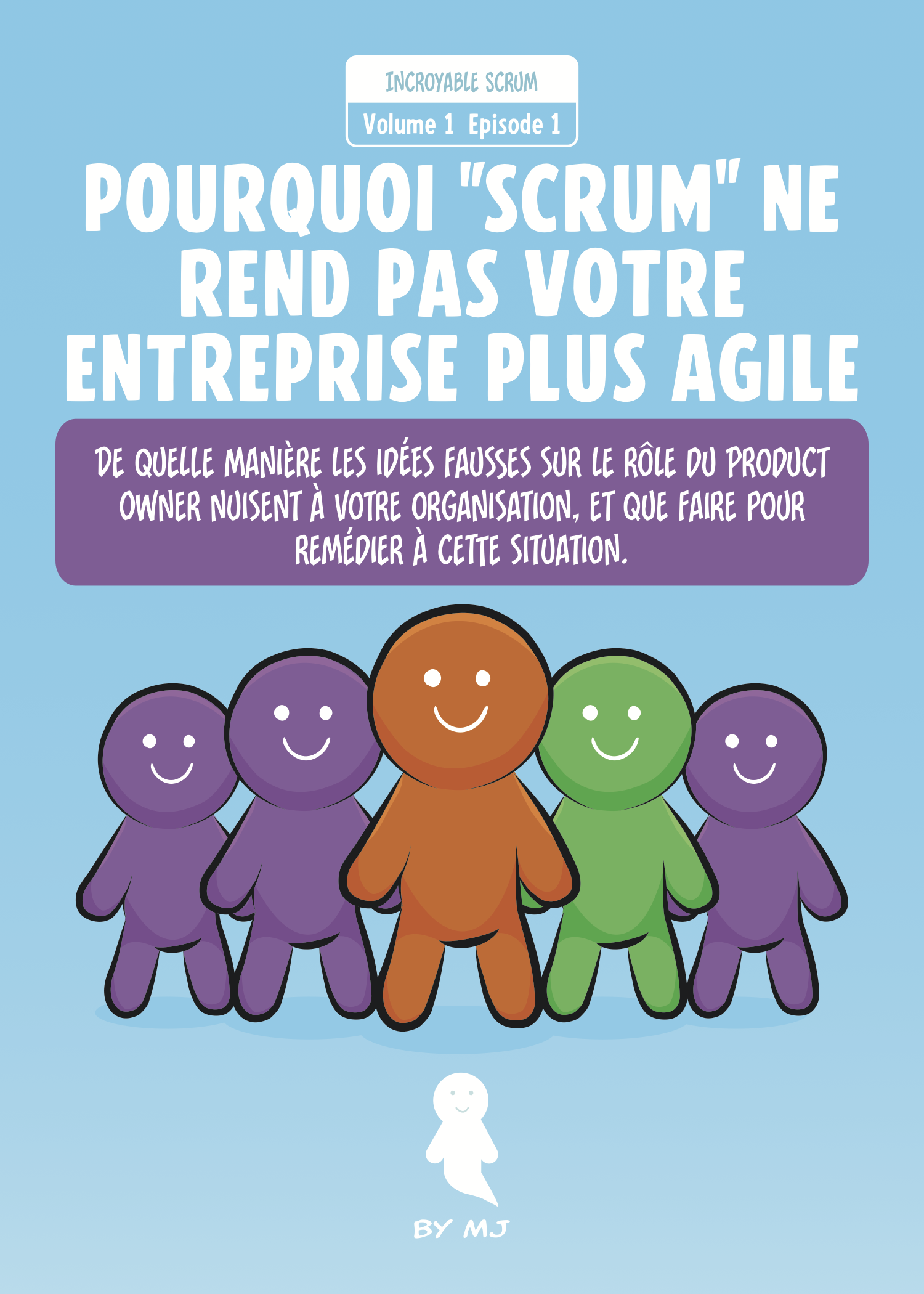 ---
Nederlands (Dutch)
Waarom "Scrum" je onderneming niet erg Agile maakt: hoe misverstanden over de Product Owner rol je organisatie schaden, en wat er aan te doen.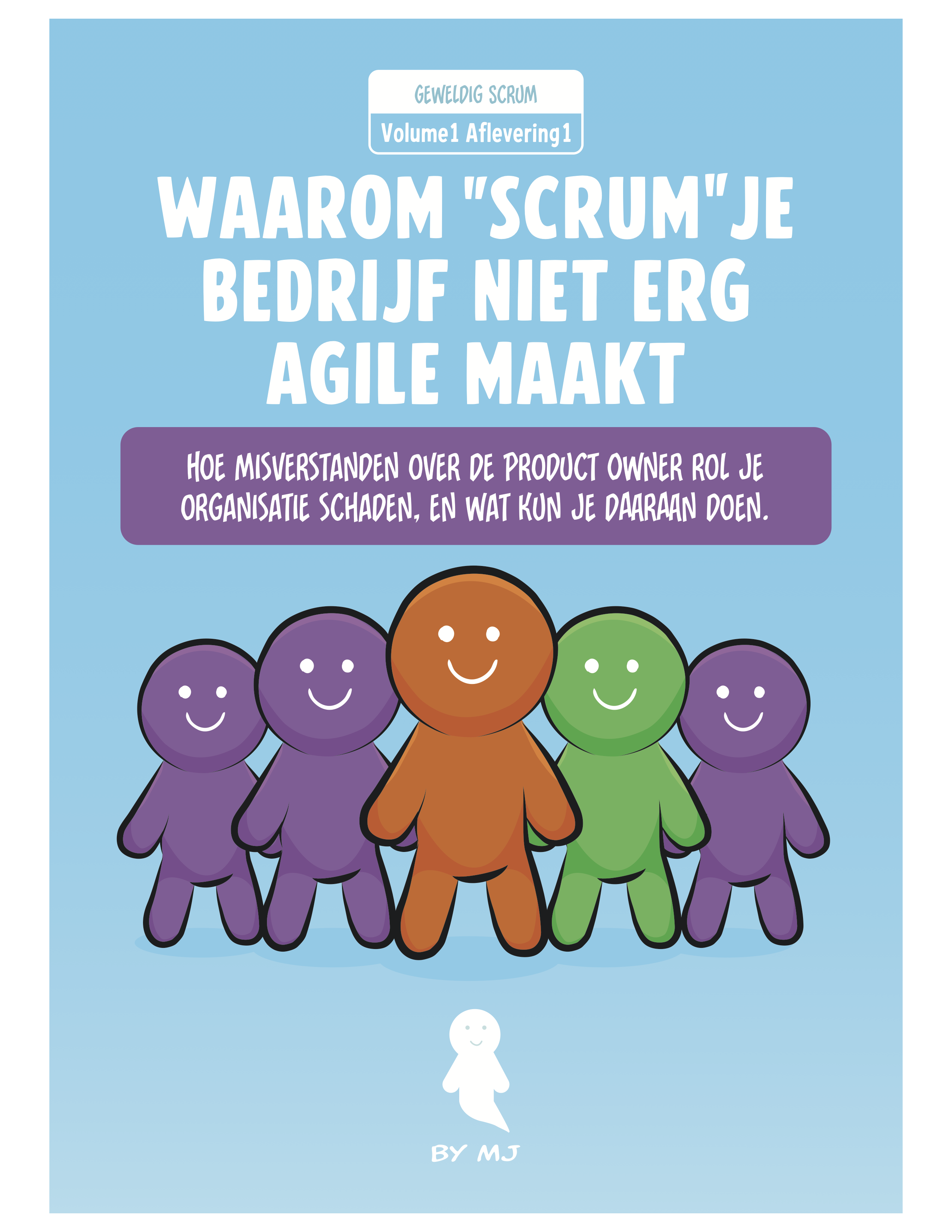 ---
Česky (Czech)
Proč "Scrum" sám o sobě neudělá vaší organizaci agilní.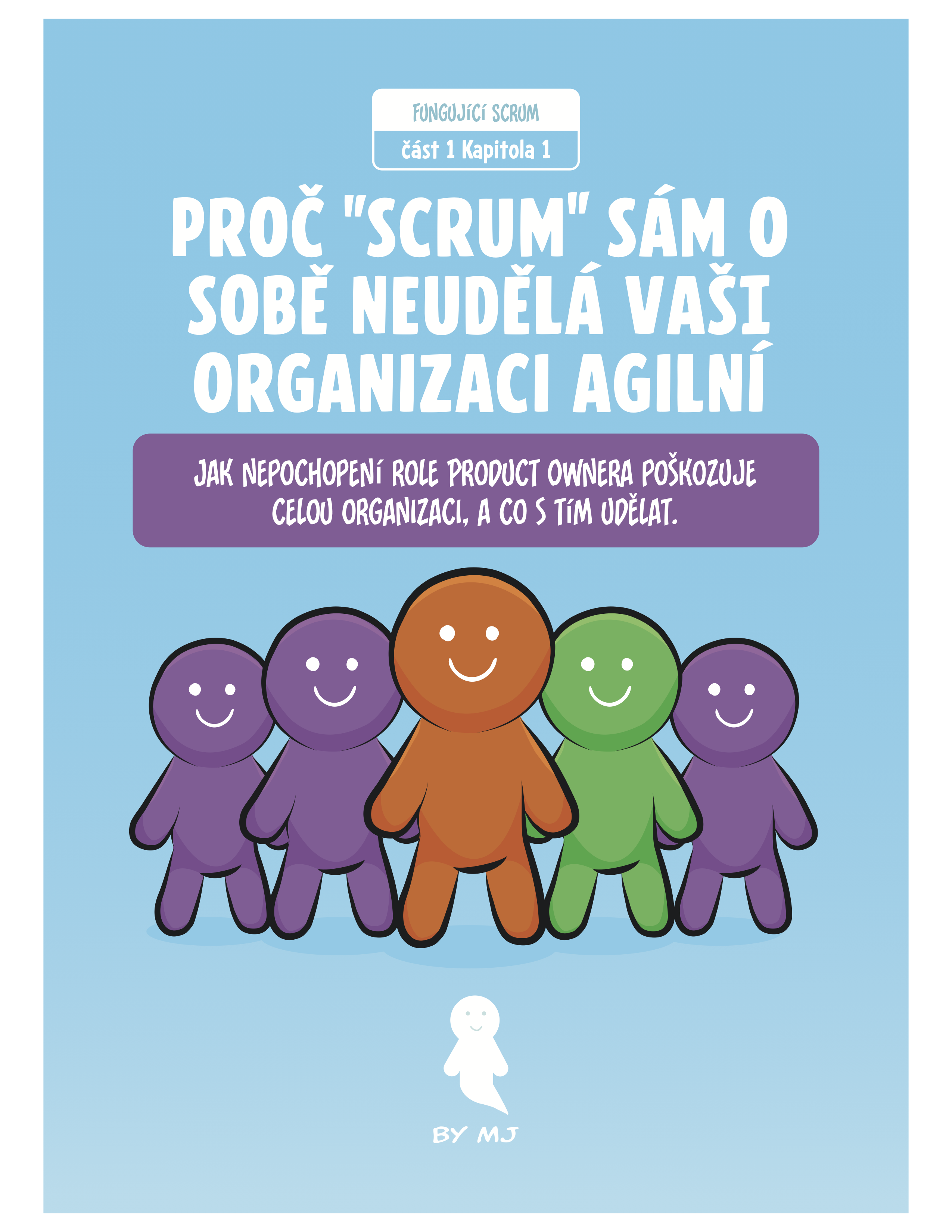 ---
Translations In Progress. Please help!
Português (Portuguese)
Porque "Scrum" não está fazendo a sua companhia mais agíl?: Como idéias equivocadas sobre o papel de Product Owner prejudicam a sua organização e o que fazer a respeito.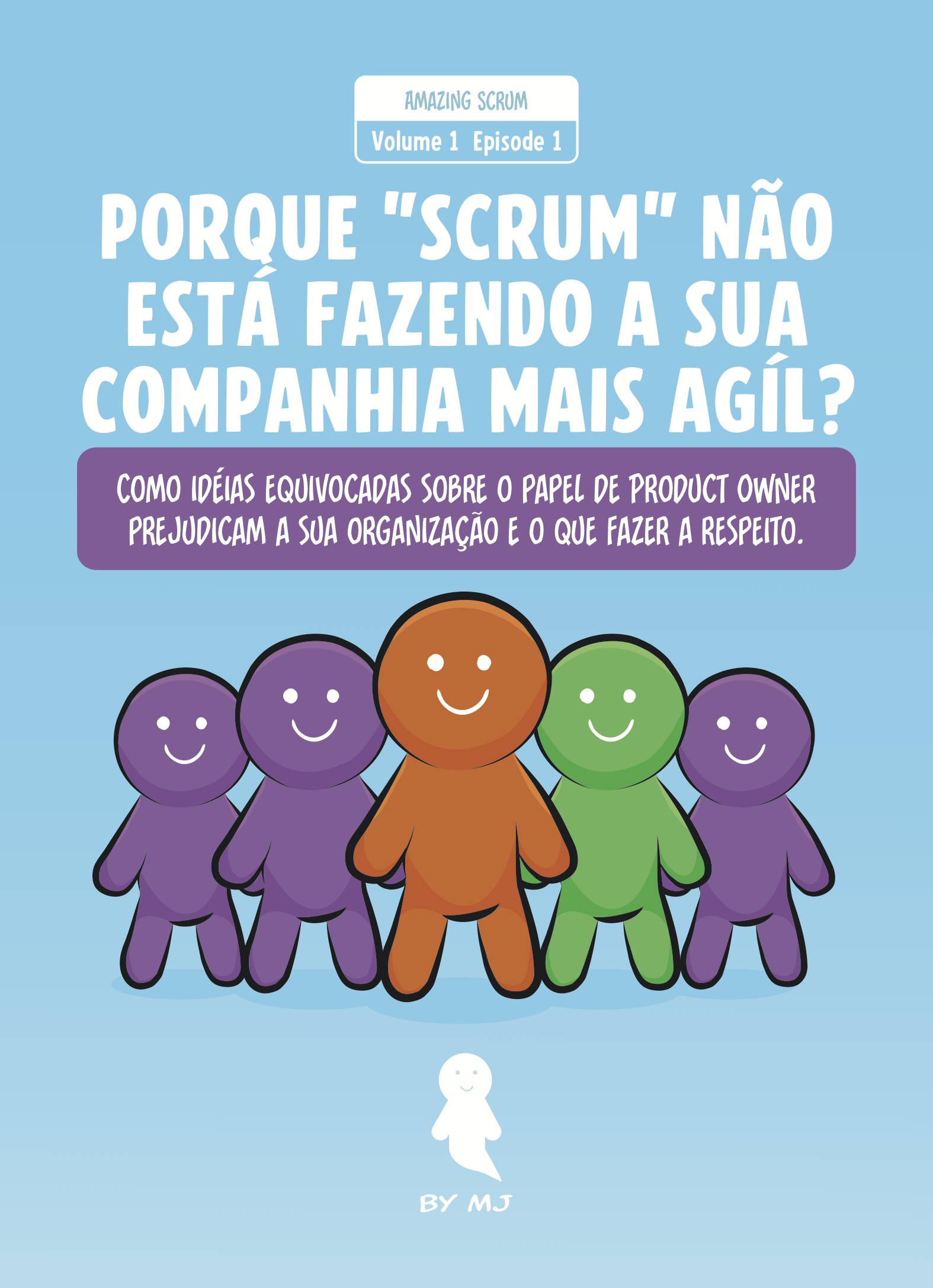 (Contact us to join the Portuguese translation volunteers.)
---
中文 (Chinese)
给⼈惊喜的Scrum 第⼀卷 第⼀集。Scrum没有帮助你的公司变得更加敏捷的原因:曲解PO⻆色是如何对组织造成危害的,以及应该如何处理。Scrum没有帮助你的公司变得更加敏捷的原因:曲解PO⻆色是如何对组织造成危害的,以及应该如何处理。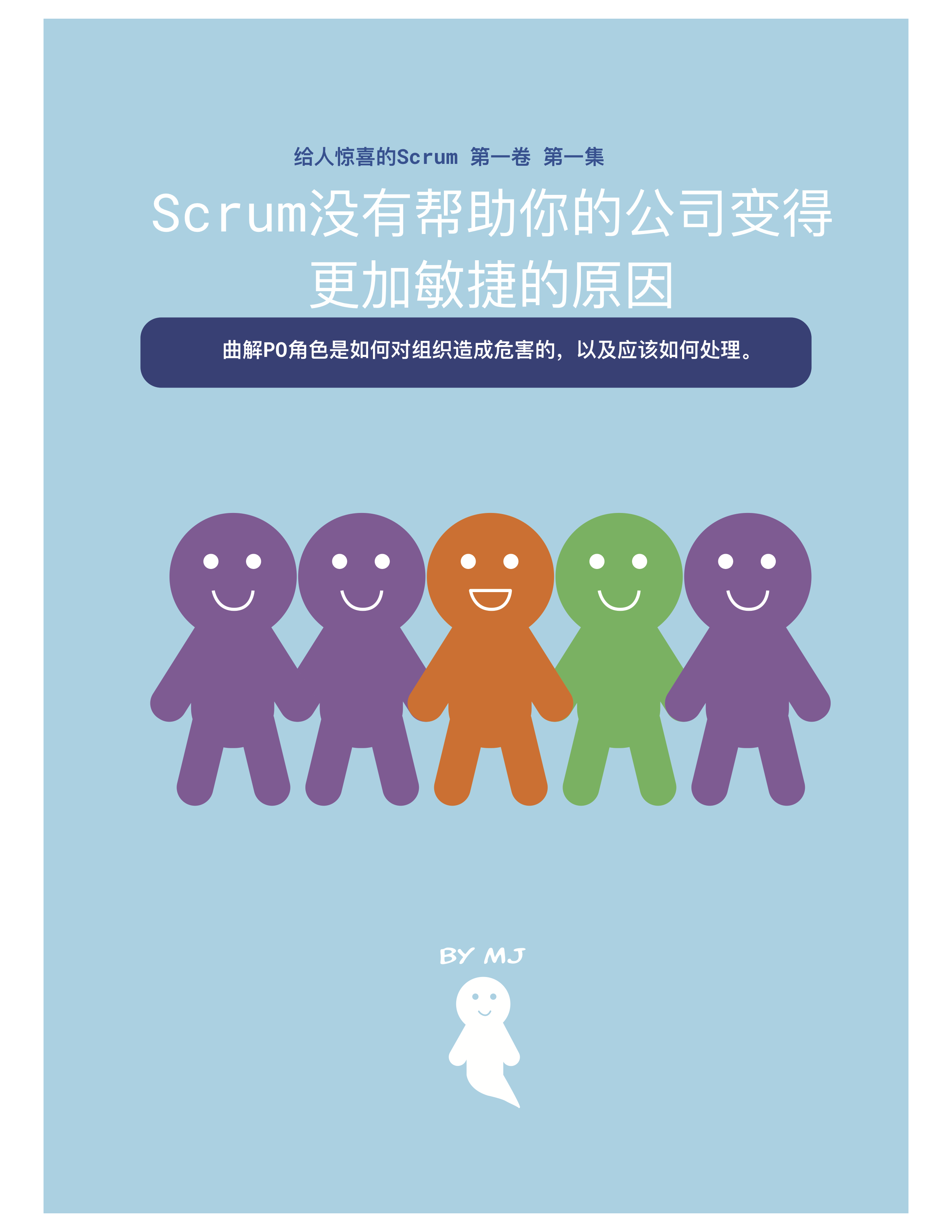 (Contact us to join the Chinese translation volunteers.)
---
русский (Russian)
Почему "Скрам" Не Делает Вашу Компанию Достаточно Аджайл: Как Недопонимание Роли Продукт Овнура Вредит Вашей Организации, И Что С Этим делать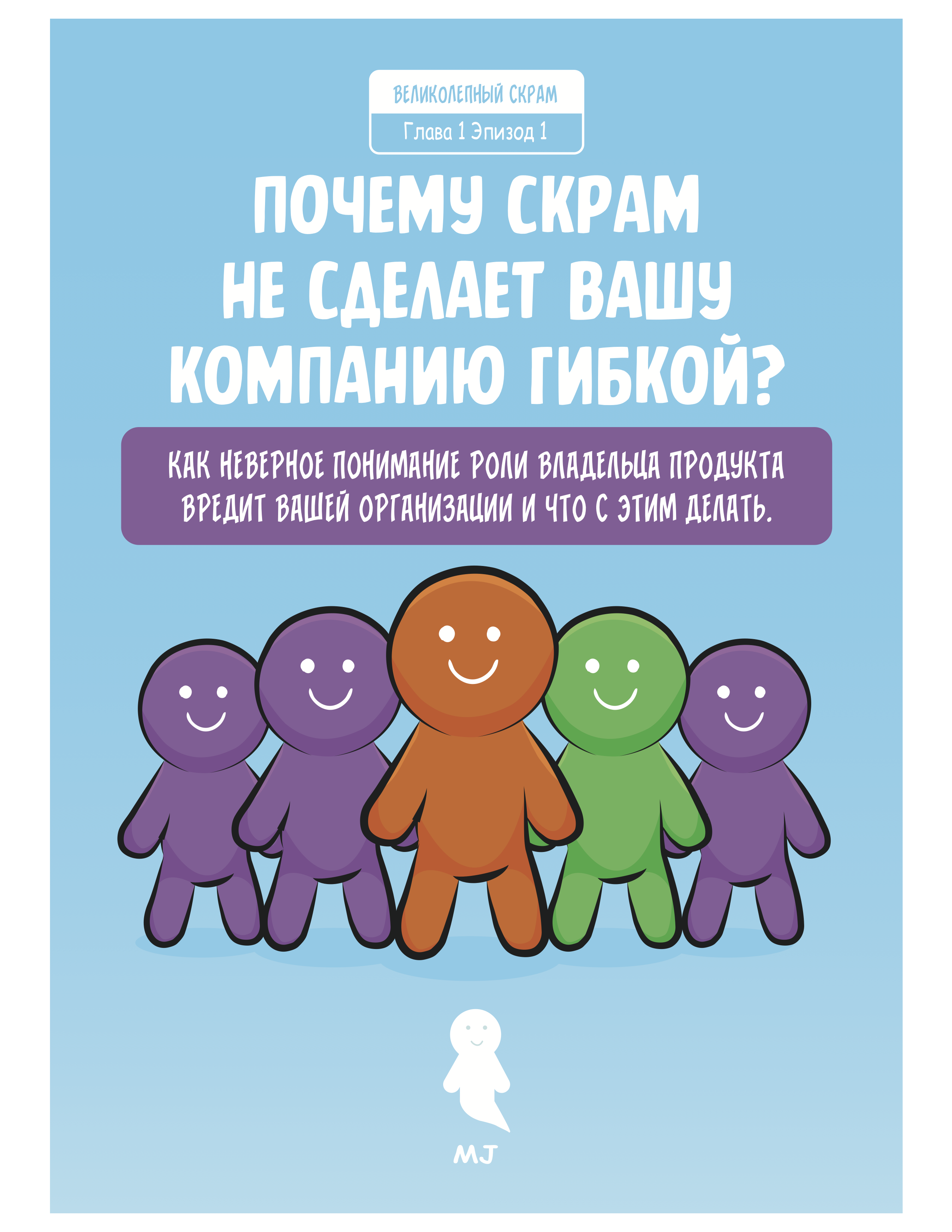 (Contact us to join the Russian translation volunteers.)